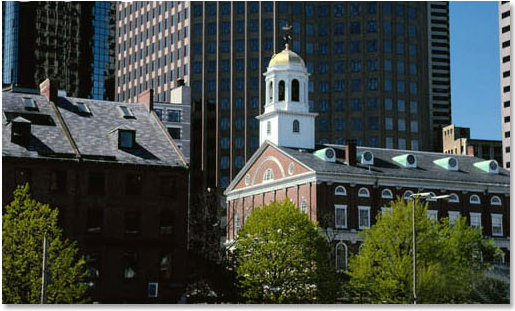 Staff of Numismatists

Scott D. Sparks
, Owner, President - Scott is known throughout the industry for his extensive knowledge of the wholesale market's ebbs and flows. He gathers this information as he travels extensively to coin shows throughout the country. His friendly "lets do business manner" helps create a flurry of activity at shows. He is a Morgan dollar specialist and at the time of his acceptance, was the youngest member of the National Silver Dollar Roundtable. Scott is a life member of the American Numismatic Association. Scott's diverse businesses have allowed him to obtain valuable management skills which he has incorporated at J. J. Teaparty. Scott's youth, knowledge and experience, together with our team of professional numismatists, offer a bright future for the company.

Liz Coggan
, Numismatic Buyer - Liz spends a good portion of her day on the telephone buying and selling coins. Liz entered the coin business as a secretary to Q. David Bowers at the young age of 18. Under his tutelage Liz learned about all aspects of numismatics as well as how to run a successful auction house and mail order company. Whether you collect Lincoln cents or rare United States gold pieces, Liz will put all her experience and knowledge together to find the right coins for you. She travels to all of the major coin conventions and has numerous dealer contacts throughout the United States. Liz is frequently called upon by collectors to represent them in the liquidation of their coin collection. Her insider information of auctions and retail sales experience, along with her negotiating skills, combine to achieve the highest prices realized for our client's coins. Liz has handled many great rarities and finest known specimens during her numismatic career and is a specialist in die varieties in all United States coin series. Liz is also a contributor to The Guide Book of United States Coins. Liz can be reached via email at
liz@jjteaparty.com
Dr. Gene Gress
, Numismatist - Dr. Gress has been an avid coin collector since the age of 6. His collecting interests developed from time spent with his uncle. Gene has a passion for the Morgan dollar series and has discovered scores of new Vam varieties which have subsequently been published. At one time he had one of the finest and most extensive VAM collections in the country. Although Gene's career path took him in a direction other than numismatics, he is a dentist by trade, the skills he acquired on the job were applicable to numismatics as well. He found the skill of paying attention to the smallest detail became especially helpful when looking for minute differences between die varieties. In the past, quite often, Gene was seen helping coin dealers on weekends at local and national shows. He found a way to squeeze in the fun of the rare coin business with his practice of dentistry. Numismatics has always been one of Gene great passions. His enthusiasm over seeing a neat colonial or an important Seated half dollar or a tiny California Fractional, is contagious. He loves them all! Additionally, he is a skilled marksman, sports enthusiast and has been known to own and drive a fast car or two! Gene has also served our great country as an officer in the United States Air Force. We are pleased to welcome Gene to our staff. His extensive knowledge of die varieties, coupled with a keen eye for grading and great work ethic, make him a terrific asset to our staff
Miles Coggan
Numismatist and Precious Metals Account Manager. Miles has come back to work for the company since retiring in 2012. Miles currently head up our Precious Metals Division and is happy to help you with all bullion gold and silver transactions, either buying or selling. Additionally, he often uses his numismatic skills representing the company when called upon to do appraisals for estates or purchases of same. You will see Miles from time to time on the show circuit as well. Miles has a rich history with the company that dates back to 1978, when he first started working for the original owner, Ed Leventhal, as the store manager and head of the bullion and scrap gold division for the company. Miles has a sterling reputation in the industry as a no nonsense, ethical, honest and fair dealer. He has handled hundreds of millions of dollars in gold and silver bullion over the course of his career and single handedly. He is a retired Air Force officer. Miles enjoys coins in the Barber series and any denomination that has incredible color. We are pleased to have Miles back with us full time.
Gail Watson - Retired September 2018.
Mike Berton - Retired September 2018.
Edwin Leventhal - The founder and entrepreneur of J. J. Teaparty Inc who established the company in 1957 has retired.