Welcome to J.J. Teaparty
We are pleased to offer to you the inaugural listings from the Bill Stanford Collection. Bill has been collecting coins since early childhood. His collecting bug was fueled by the help and encouragement from his Mom (she would bring home coins she obtained out of circulation and give them to him). Interestingly, one of the pieces was a great looking Barber half dollar in AU! Needless to say, this lifelong endeavor of collecting resulted in the formation of a number of wonderful sets which we will be offering to you over the next several weeks as we get the coins back from grading.

In this particular email, we feature Bill's nice collection of Liberty Seated dollars. Although it is not complete, the 1851, 1852 and 1858 were missing, the remainder of the coins were obtained by him and there are some real beauties!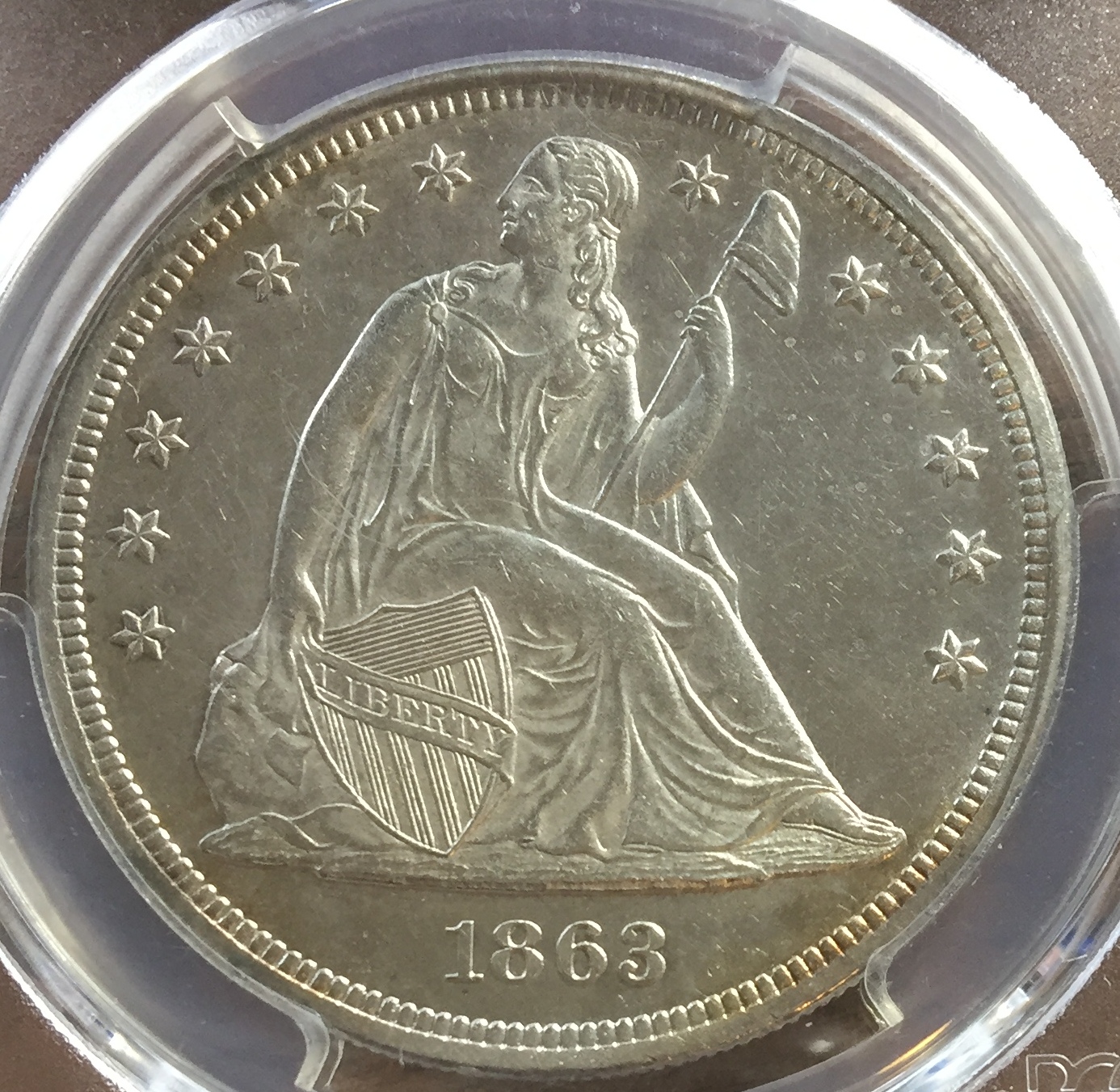 Be sure to check back often as we have hundreds of coins out to grading from Bill's extensive collection--including Flying Eagle and Indian head cents, Liberty nickels, Buffalo nickels; Barber dimes, quarters and halves, Standing Liberty Quarters and Walking Liberty half dollars. All of Bill's coins will have the tag line, From the Stanford Collection.

Give Gail a call at 1-877-772-4245 to place your order. Also, I encourage you to give Gail your want list, as those who have a list on file with us will be offered the new purchases first--so you don't want to miss out!

If you have coins for sale, please be sure to contact me at liz@jjteaparty.com or on my cell phone at 617-821-8430--we are always looking for nice individual coins, complete collections and estates to purchase and we pay strong prices for nice pieces.

Best wishes,
Liz Coggan