Welcome to J.J. Teaparty
Thinking of SELLING, talk to us first. Give us a try, you won't be disappointed
Here is what one collector had to say about our sale his coins in the Tarryall Creek Collection.

"Liz,
I wanted to thank you and your staff with the sale of my Tarryall Creek Collection. Iím not sure that collectors fully understand what a challenge this process is, and while Iíve heard plenty of collectors say they could easily sell their collections and keep that extra profit for themselves, or even worse, let their estate deal with it. The short answer is good luck. You took the time to discuss my options, and explain the benefits of using JJ Teaparty to make the sale as efficient and profitable as possible.

As my collection was in excess of three hundred coins, it took you about a week to come up with proposed selling prices, which in most cases were in line with my expectations. You also suggested that many of the coins (in excess of 20% of my collection) be submitted for potential upgrades. You then repriced those coins based on the results of those submissions. You also offered me the opportunity to sell for cash, or consignment, which worked out quite well. From start to finish 98% of the collection was sold in about 120 days, and I expect the balance of the collection to be sold shortly. Payments were made promptly, with documentation of what was sold and the price realized for each coin. In the few instances where we had to lower prices, you involved me in that process, with the option of not selling the particular coin.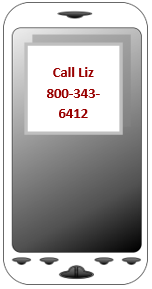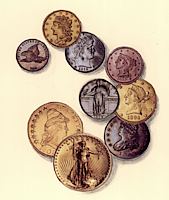 Bottom line is that whether you are a buyer or seller, JJ Teaparty is a great company to work with.

Sincerely,
Joe"

Thanks,
Give Liz Coggan a call at 800-343-6412 to discuss your holdings and the proper avenues for liquidation, or email her at liz@jjteaparty.com. An inventory listing is always helpful so she knows what you have for sale.